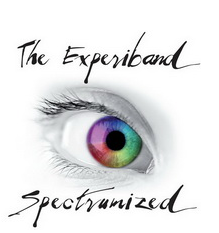 "Spectrumized",
Our last album, is about the seven rainbow colours which all have a different frequency and nature.
This CD is highly recommended if you want to explore in the domains of movement, dance, meditative processes in relation to the spectrum colours. Each colour is converted into melody and rhythm. The result is a very rich and varied listening experience!
More information about the effect of these colours you''ll find in the CD booklet.
Here are 1 minute samples of all the tracks of this CD: